Our Team
Our community has the greatest Staff members around, whose daily desire is to make TODAY a wonderful day for our Residents. As energetic as they are fun to be around, our Staff at MacArthur Hills really enjoy working together! After all, when working together is fun, the joy is contagious! The energy created by our team is what breathes life into our community…and what a difference we make! We live for the opportunity to make our Residents feel noticed and special.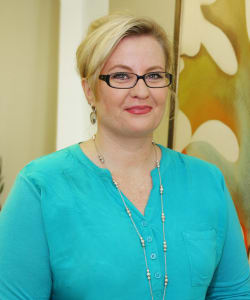 Susan Camacho - Marketing Director
Susan Camacho is the Director of Sales and Marketing at MacArthur Hills in Las Colinas. She recently returned to the Dallas area where she was born after living in Northern California for 34 years.
Susan brings enthusiasm and expertise to her team with a background in Mortgage Sales, Hospitality, and Home Health. She has a heart for helping others as well as experience with close family affected with Dementia and Alzheimers.  She loves to connect with the Residents learning about what they enjoy doing and what makes them most happy.  Each day is an new opportunity to make someone smile.
Kim Pickett - Resident Services Director
Kim leads our team of individuals who involve our Residents in a variety of fun and stimulating activities each day. Her group takes charge of planning and running 150 events every month – from bingo, yoga, outings, and our Family Night events.  "We are truly the fun committee," Kim says with with a smile.  

A graduate of Lamar University in Southwest Texas with a business degree in marketing, Kim is a seasoned marketing/sales professional with more than 20 years of experience.  Kim says her role as our Resident Services Director is the most gratifying position she's ever experienced over the years.  "I look forward everyday to working with my team and my wonderful residents who I truly love."
Kelli Gruzins - Fitness Director
Kelli Gruzins has worked in fitness for over 25 years teaching aerobics classes, silver sneakers, cycling, nutrition, stretching, water aerobics and a host of other disciplines, with numerous instructor certifications to her credit.
As MacArthur Hills Fitness Director, Kelli's responsibilities are to encourage everyone to keep moving!  She knows how important it is for our residents to move their muscles and joints around to promote good health.  But Kelli loves not only to get our residents' bodies moving, but to encourage their spirit as well. "My goal is to lift up their body, mind and soul," says Kelli.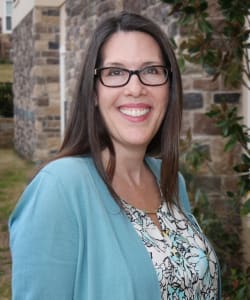 Kristina Stalcup - Sales & Leasing Associate
Beginning with a great relationship with her "Mamaw," Kristina Stalcup has always shared an affinity toward seniors. As Sales & Marketing Associate for MacArthur Hills, Kristina loves working with families to introduce them to the many wonderful ways our community cares for their loved ones.
Originally from the small town of Gatlinburg, TN, nestled in the Smoky Mountains, Kristina graduated with a Bachelor of Business Administration focused on General Management from East Tennessee State University. Soon after graduation, she owned and operated a cabin and chalet rental business for 14 years.
Hearing that "everything is bigger and better in Texas," she relocated here in 2010 to live near her mom, a brother, and her niece and nephew. Kristina enjoys hiking and loves spending time outdoors.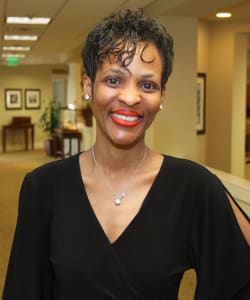 Rhonda Battee - Resident Care Director
Rhonda says that her desire to be a nurse and to care for people was formed early. "I always loved the adrenaline rush I'd get from watching the TV show M*A*S*H," smiles Rhonda. And so she began her career in the healthcare industry by obtaining her CNA certification before going on to graduate from the LVN program at Texas Central College.
As our Resident Care Director, Rhonda looks after the needs of our residents no matter how large or how small.  Her gentle and caring spirit brings a calming presence to our community as she encourages residents and shares time with them throughout the day.
In her spare time, Rhonda loves spending time with her family and in her kitchen cooking and baking.